A fresh approach to experience this innovative new cruise line! Your river cruise with U River Cruises is an effortless way to travel from city to city across Europe, completely tailored to your personal tastes. The travel industry is innovating with you in mind. Think of U River Cruises as your boutique hotel moving seamlessly throughout Europe. Meals, transportation and activities all built in. Pack and unpack once while we take care of all the details in between. Discover awe-inspiring scenes, inspirational moments, and pics so pretty your Social Media friends will be just a little bit envious.
U RIVER CRUISES ALL INCLUSIVE AMENITIES:
All Meals Onboard per day
All Day Long Select Non-Alcoholic Drinks (complimentary water, coffee and tea )
Complimentary Juice During Breakfast
Includes Twelve Shore Excursion per itinerary
Prepaid Gratuities for onboard and shore excursions
Complementry WiFi
Bikes onboard for complimentary use
Onboard Fitness center
Onboard Entertainment and Select Activities
U RIVER CRUISES DESTINATIONS
Our itineraries take you to some of the most dynamic, inspiring and just plain fun cities in Europe. Some you may be familiar with. Others, you'll be introduced to for the first time. But each has its own unique flair and way of life that's waiting for you to discover.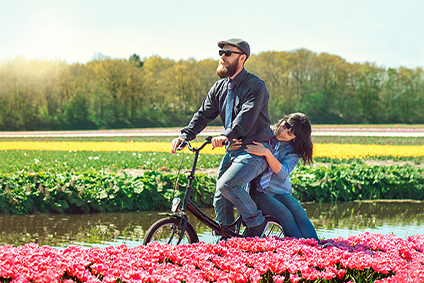 U River Cruises - Danube
The Danube flows directly through Budapest. You can spot landmarks, like the Royal Palace and Parlimament buildings, during a top deck youga class. See the best of Germany and Austria on this stunning cruise down the Danube. Explore Regensburg through its web of meandering, yet delightful streets. Experience the cyber center of Linz and it's edgy public art displays. Snap some photos as you take in the idyllic and charming towns of Melk and Krems, and step into the musical history of Vienna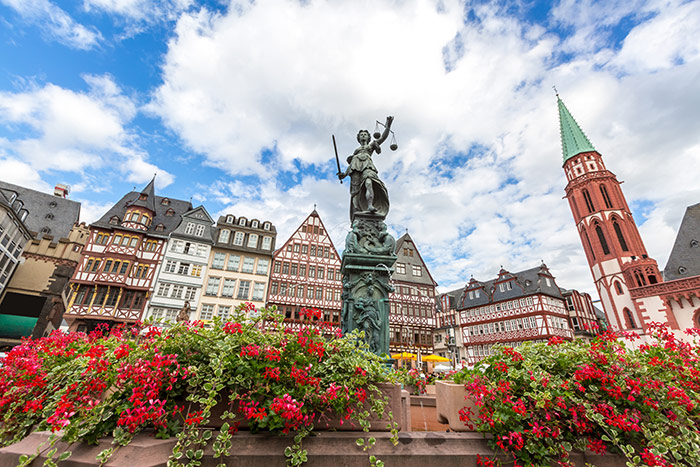 U River Cruises - Main
The Main River is 327 miles long and is the longest river located entirely in Germany. In Frankfurt, you'll be literally steps from downtown along both sides of the river. This booming metropolis combines paradise with unique German charm. You will also visit the cities of Miltenberg, Würzburg, Bamberg and Nuremberg which certainly live up to their exciting hype. Visit fairytale castles, bike trip along the Main River, get away to the Franconian Brewery Museum and enjoy a Nuremberg culinary tour. Discover the best of Deutschland on one amazing vacation.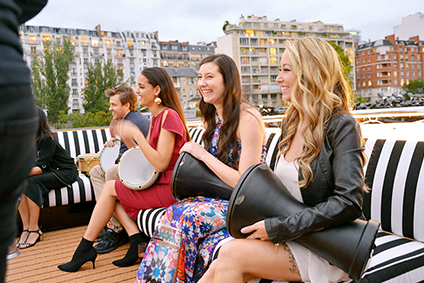 U River Cruises - Rhine
On this journey along the Rhine River , you'll have three days to spend in this laid-back and forward-thinking Dutch hotspot, along with stops in Hoorn, Cologne, Koblenz and Frankfurt. You'll spend several nights out on the town. And you'll get your fix of famous artwork, incredible scenery and a look into Europe's history and culture.
U RIVER CRUISES SHIPS
When your waterfront hotel is also your taxi, bar, favorite restaurant, nightclub and yoga studio, travel becomes a bit more relaxed and a lot more hassle-free (and fun!). Onboard U River Cruises, you can expect everything you'd find in your favorite metropolitan boutique hotel. Your floating boutique hotel makes it extra-easy to visit several European destinations in a single adventure while only having to unpack once.
U RIVER CRUISES FLEET
U River Cruises has two ships: The A & The B Length: 361 ft / Width: 37.5 ft The A makes her home on the Danube river, traveling through the Netherlands and Central Europe. She's sleek and sophisticated. The B cruises down the Rhine river. Her chic style and Parisian infuence will put you in the French spirit even before stepping off her deck.
DISCOVER THE AMAWATERWAYS EXPERIENCE
Terms and Conditions
Cruise fare includes all normal shipboard services and facilities plus, all meals, all nonalcoholic beverages, select wines, beers, during lunch and dinner and shore excursions. The cruise fare does not include cruise port, security, navigation, berthing, stevedoring, and baggage handling/storage charges, fuel surcharges, fees or charges imposed by governmental or quasi-governmental authorities, sightseeing or meals ashore, taxes, gratuities, visa fees, laundry or valet service, or any item or service whatsoever of a personal nature, such as any massage or salon services which may be provided onboard and for which separate charges may be imposed. Transfers between the airport and ship on the day of embarkation and disembarkation are not included.